Lanz Adams and Dalton Hawg
Today's new and fresh bearfilms scene is here and it's all ready for you guys and gals to check out too. The stars of this afternoon passionate sex session are Lanz Adams, who gets to take it in the ass today and his friend Dalton Hawg, a stud with a nice and big cock that will be stretching out Lanz's ass for the afternoon. You get to see the two of them also getting to play outdoors today and they have quite the fun together too. We bet that you will pretty much adore what they get to do so let's start off the scene without delay and enjoy another bear films scene with two hot studs that get to go down and dirty with each other today!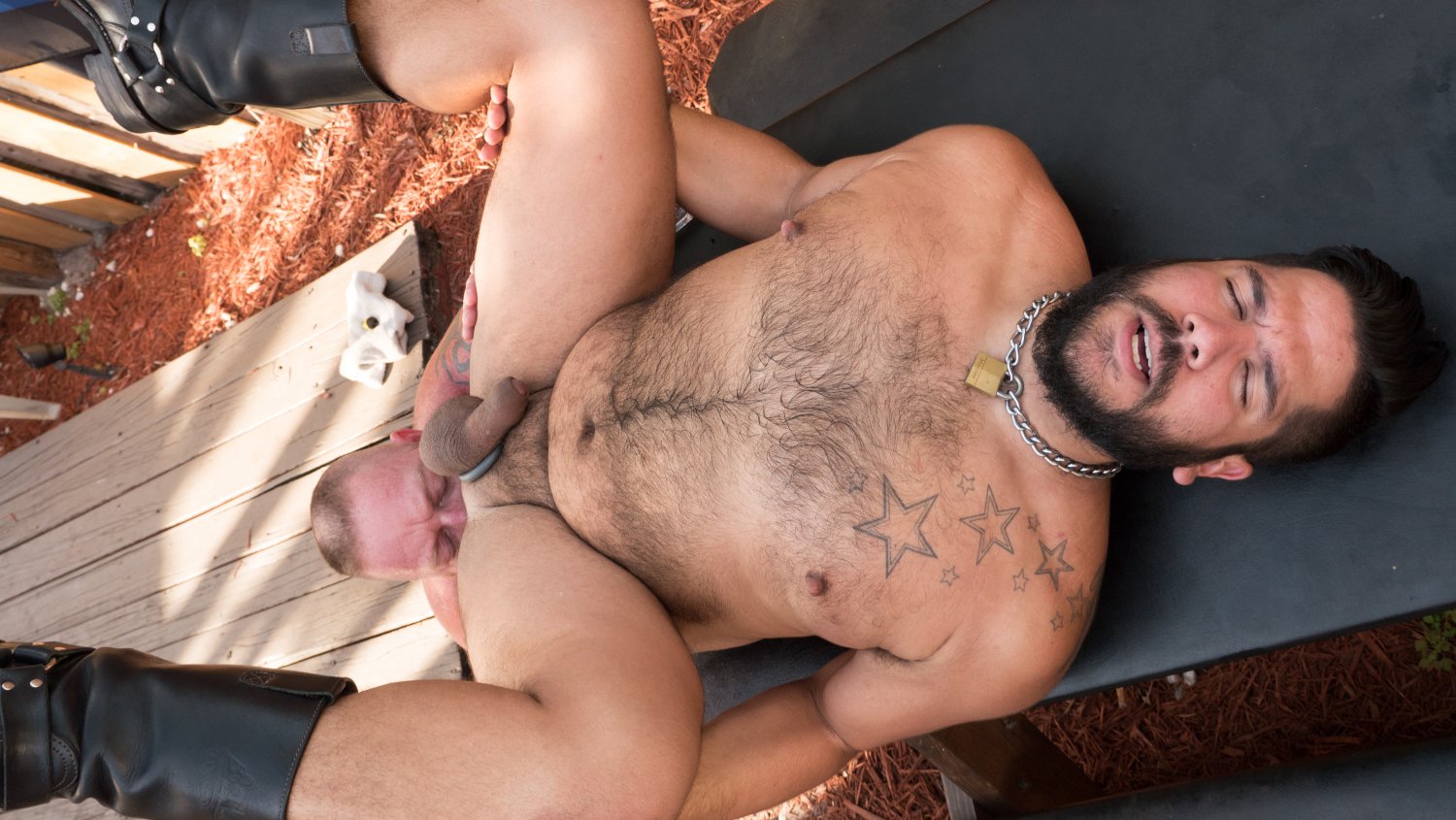 The hairy guy Lanz gets to undress himself and his friend quite fast in anticipation of what's going to happen next and with that you can see them getting all touchy feely with one another's bodies, but Lanz has better plans after that. He does down on his knees and sucks Hawg off to make sure he's hard for his ass and the guy repays him with some anal rimming to prepare that ass for a nice and hard dicking this afternoon at the hands of his big dick as it were. Anyway, watch the sexy and hairy guy Lanz moan loud as he gets his ass penetrated today and we'll be back soon with another bear films update for you! Goodbye until then!